The Seaport Open
Monday, October 17 – Friday, October 21, 2016
CLICK HERE for 2015 Live Scoring!
The Seaport Open's week long events will be held at Crosswinds Golf Club, the flagship property of Gallea Golf Properties. Crosswinds Golf Club is the area's most unique golfing venue offering 27 holes of some of Savannah's best golf. The course is known for its excellent greens and course conditions throughout the year. The combination of conditions, location, and great service make Crosswinds Golf Club the ideal venue to host such a prestigious event.
"To promote excellence, integrity and mental acuity through youth development and golf instruction by which to encourage professionalism at a more advanced level in order to provide juniors a sustainable economic opportunity."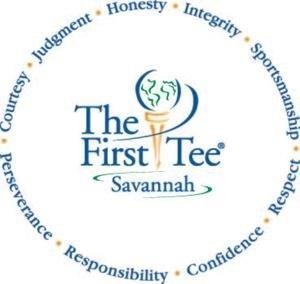 The Seaport Open will be hosted during the week of October 17th- October 21st, at Crosswinds Golf Club. This tournament has been created to bring an event to the Savannah area where regional professional and amateur golfers alike can enter and compete. We hope that this event will bring excitement into the community and to local golfers. The Seaport Open will provide some competition to those who are in the off-season and are looking to keep their games sharp for the upcoming tournament season. It is also the vision of the tournament committee and o
f Gallea Golf Properties that we support local youth golf and sponsorship opportunities. This year we are honored to be partnering with The First Tee of Savannah and are proud to showcase them as our 2016 benefactor. The First Tee of Savannah is a junior golf program that provides local youth with the tools and resources needed to learn the wonderful game of golf.
October 17, 2016 Benefit Classic Registration
2016 Seaport Open Sponsor and Team Registration
4-person Team – $300
Single – $75
Event Format:
The Seaport Open will be a three-day Individual Stroke Play event, Wednesday, October 19th – Friday, October 21st. There will be a cut after the first two rounds. The top 30% and ties will advance to the Final round on Saturday.
Proposed Schedule
Monday, October 17th           Benefit Scramble 12:30 PM Shotgun Start
Wednesday, October 19th        First Round, 9:00 AM Tee Times
Thursday, October 20th         Second Round, 9:00 AM Tee Times
Friday, October 21st           Final Round, 9:00 AM Tee Times
Friday, October 21st           Awards Ceremony, immediately after completion of Final Round